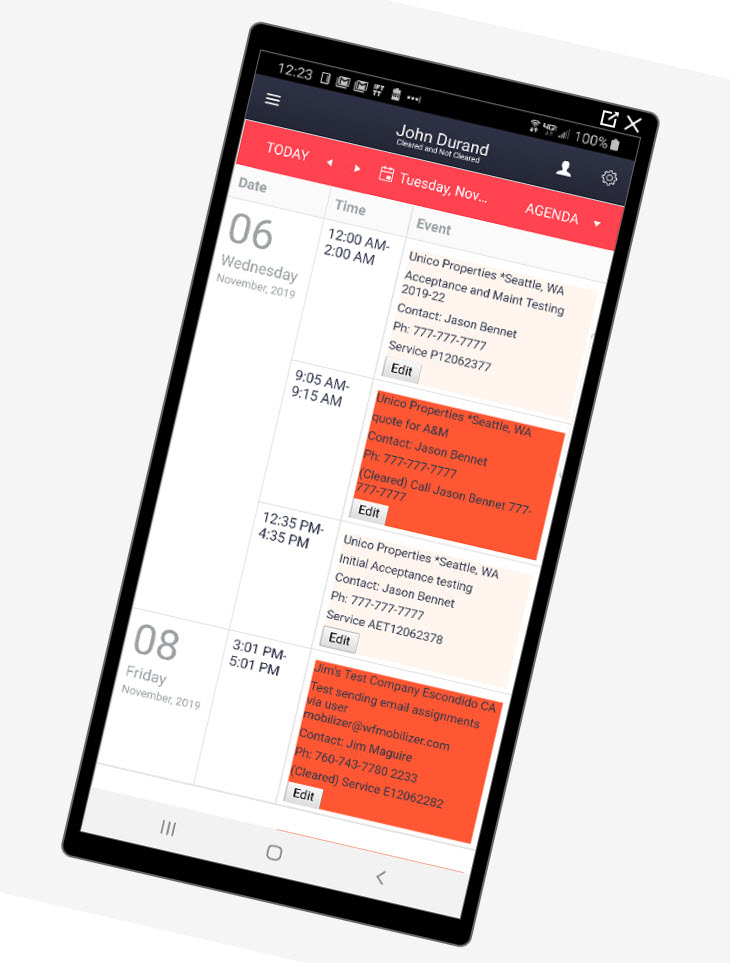 Corporate Day Planner
You have perhaps heard the saying "herding cats" well sometimes running a field service company with most employees out somewhere in the field most of the time can often feel like herding cats. Our system provide not only a view of who is where doing what at all times but it also provides the perspective from a corporate day planner view in which you can not only see where people are currently and what they are up to but also provide the where they came from doing what and where they will be tomorrow , next week, and further in the future. We like cats but not chasing them around.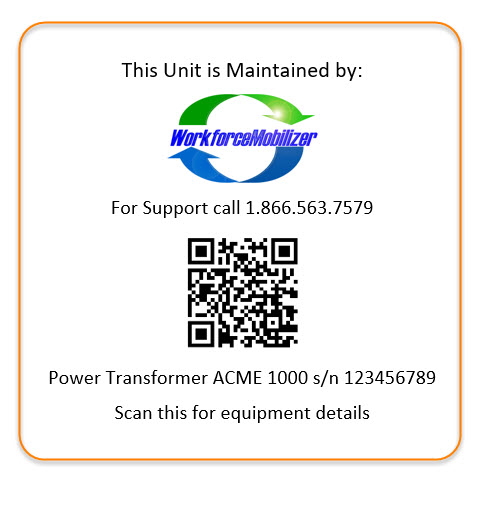 Patented Equipment SmartTags
With the venue smart devices and the Internet of things your clients have come to expect more and to be able to access any valuable asset's information through the use of smartphones and tablets. Our patented smart tags enable you to provide your clients with all past current and even upcoming future maintenance services you provide on an individual asset basis by simply hovering their smart device's camera on any specific piece of equipment and accessing the equipment's specifications, maintenance history, outstanding recommendations, and even future preventive maintenance schedule.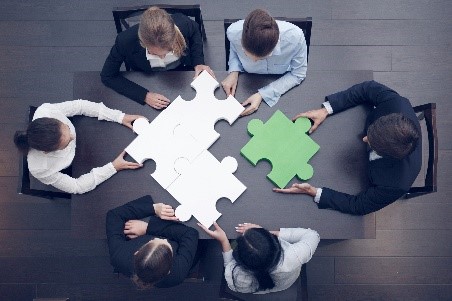 Training
We understand that no matter how good the tools at your disposal you will not be successful without proper understanding and being able to master the use of those tools and thus we provide not only initial but continuous training to our clients at no cost. Training as well as support is all included in your subscription. Anything that has a cost associated to it is looked at as an expense and we tend to try and limit our expenses and we do not want you to limit your proficiency in the use of the system. As we see ourselves as a key partner to your success more than simply a vendor we will always do our best to provide any and all training as well as consulting on system use as well as best practices in business processes at no cost to all our customers. Making you a success is not only our goal it is our mandate!